[Minecraft 1.0.0] Holy Blade Mod v1.1
Ngày gửi: 25-12-2011
Holy Blade, Holy Blade Mod, Minecraft 1.0.0, Minecraft 1.0.0 Mod
This mod is just something like a one hit KO cheat in minecraft. This sword was made to slay the evils in this game and probably the sword you would wanna use in a zombie massacre. This thing makes minecraft pretty boring though since it makes zombies be as weak as a fly which you could just slash it down like peanuts. However for people who loves to create a zombie town this would be perfect for you towieldin that case, this mod is also suited for people who are chilling in minecraft and do not want to think about any creative things other than cutting zombies. For other reasons you might want this mod because the blade's looking is quite cool ( it's like a sword with a cross on top >.o) and really reliable, looks very bright on a good paladin skin and believe me this sword doesn't break easy (5000durabilityman…).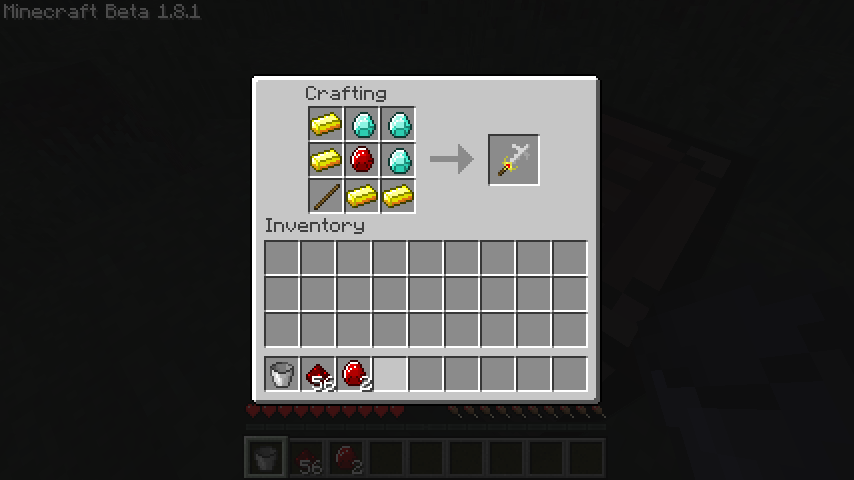 How to Install Holy Blade Mod forMinecraft1.0.0
Don't forget to download "ModLoader" this is needed for every kind of mod downloading in minecraft
Press start
Then go to "run"
Type in ther "%appdata%"
Open ".minecraft" folder
Get in to the "bin" folder
Open "minecraft.jar" with winrar or 7zip
Open the mod and drag every thing in the minecraft.jar
Your probably done !
Special thanks!
jan441, this mod made the world of minecraft even more screwed than when we actually made the first tnt mod in minecraft = =", thnx for the beautiful design of the sword though, loved it.
Auto hack game cùng chuyên mục
Loading