[Minecraft 1.2.5] Furniture Mod v2.4.2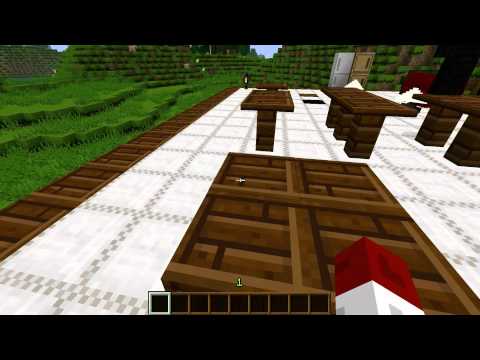 Modz Name:
[Minecraft 1.2.5] Furniture Mod v2.4.2
Author - Sources:
mr_crayfish
Modz Game:
Minecraft
Release date:
12-04-2012
Modz Description:
Videos : Screenshots : Sit on chairs together! Kitchen! Dining Room! Lamps! Recipes! Freezer! Cabnet! Fridge! Recipes About Hey guys, this mod adds furniture to your game. It adds chairs, tables, couches, fridges, freezers, store-able cabinets, shut-able curtains, carpet, coffee tables, and toggle blinds. You can store items in the fridge and cabinet, open and close blinds and curtains, sit on chairs/couchers and freeze stuff in the freezer. INSTALLATION Mod: Step one: Download a fresh Minecraft and install ModLoaderand ModLoaderMp. (Pretty simple) ...
---